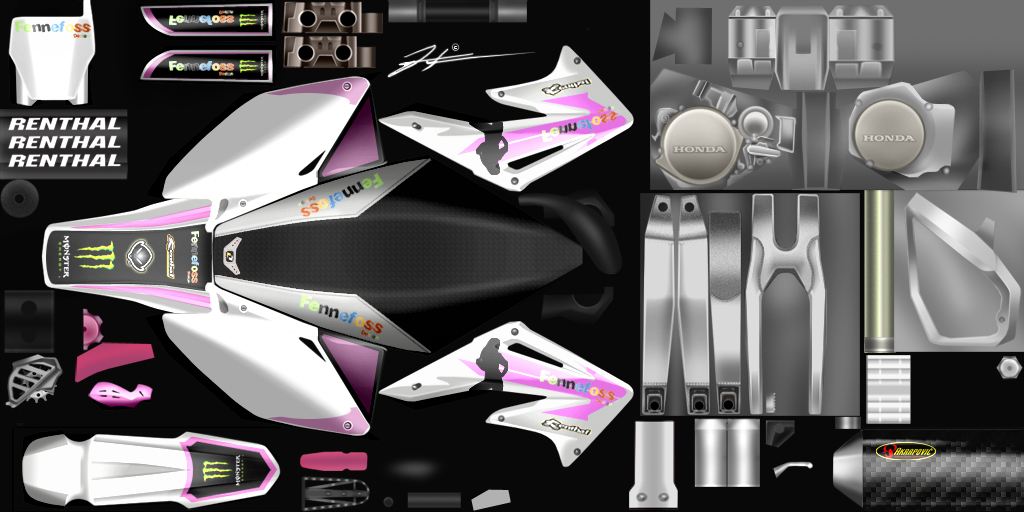 ContraHero (Jul 28, 2009)

Hey everybody

This is my second skin. This time i have used pink colors on a white 250 crf and i have used Fennefoss design as the mayn sponsor.

Can someone plz make this a .pak file and then publish it again cause i havent got Multiexcommander and i would really like to try my new skin.


Thx for your time ContraHero.
Download for Motocross Madness 2 — or — Report broken link
Comments are being restored!
Want to help? Send coffee to tk_madmac