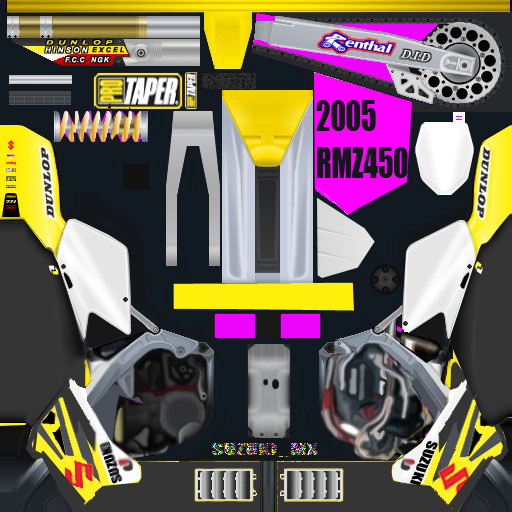 Suzuki_Mx (Oct 28, 2004)
I started this skin a while ago but sorta gave up but yesterday I had an urge to finish it and here it is.I think its way better than the other factory RMZ I made
I used VMX_RUSTY's 450 base and tk_tweakeds back fender and seat.
goes for ld_rm250race 0r th td_rm125 model d/l and enjoy.
Download for Motocross Madness 2 — or — Report broken link
Comments are being restored!
Want to help? Send coffee to tk_madmac