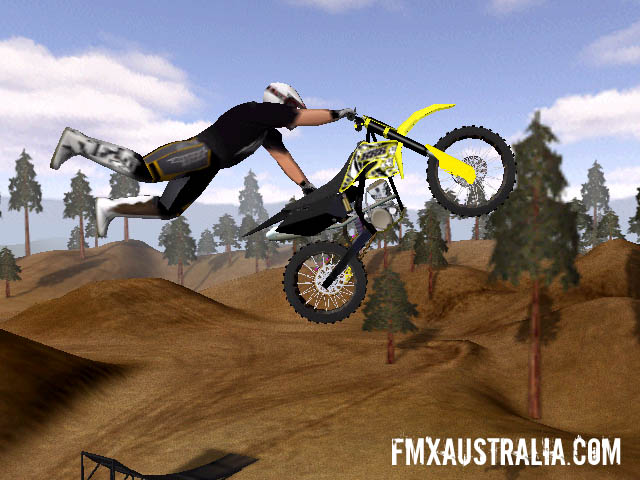 [TOPGEAR] (Aug 06, 2005)
hi. havent made a skin in ages. i was bored tonight so i made a quick one.

has got custom moto xxx graphics and i made a muddy effect under the mudguards and a little bit on the rims.

thanks Micky_D for the base.
the model for this skin is included in the zip file.

please leave your comments.
Download for Motocross Madness 2 — or — Report broken link
Comments are being restored!
Want to help? Send coffee to tk_madmac