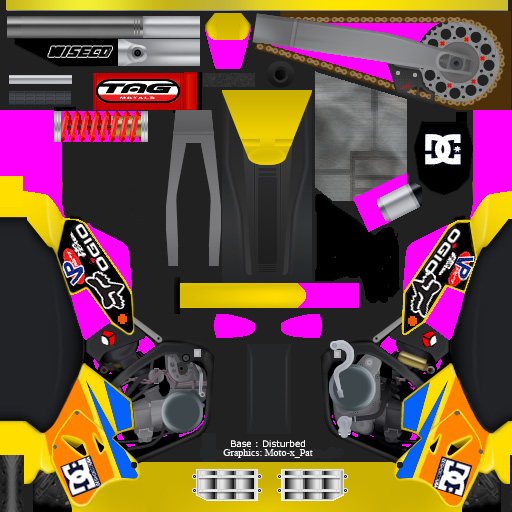 Moto-x_Pat (Jul 01, 2004)
This skin was inspired by Xeroxed's ECC FMX bike. I thought it looked really cool so I made my own version with really cool custom DC Shoes graphics and a lot of stickers on the side-plates.

The base was done by tk_Disturbed. Many thanks to Xeroxed for giving me the idea for the graphics.

This skin looks excellent in the game thanks to the great base that disturbed did. There is no pink at all.

Please download it, review it, and enjoy it.

Thanks,
Moto-x_Pat

P.S. It is made for the TD_03_RM125 bike model.
Download for Motocross Madness 2 — or — Report broken link
Comments are being restored!
Want to help? Send coffee to tk_madmac