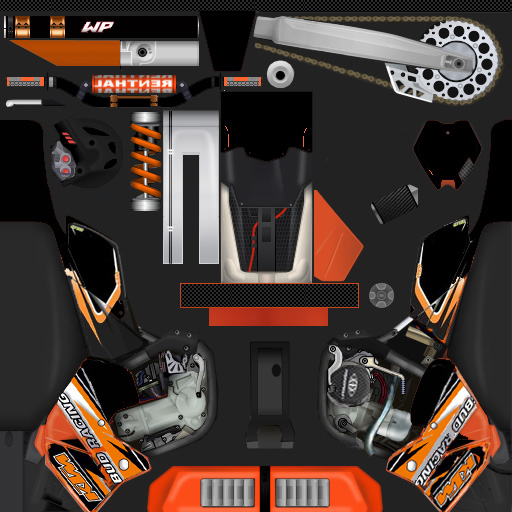 vdpannemx (Jun 26, 2006)
hi everybody,

this is the new budracing ktm
he hase so much things of carbon !
* carbon weels
* carbon plastic
* budracing decals end wlm decals

i used a 2006 ktm for the base
thanks!!!!!!!!

plz. leave a comment!
Download for Motocross Madness 2 — or — Report broken link
Comments are being restored!
Want to help? Send coffee to tk_madmac