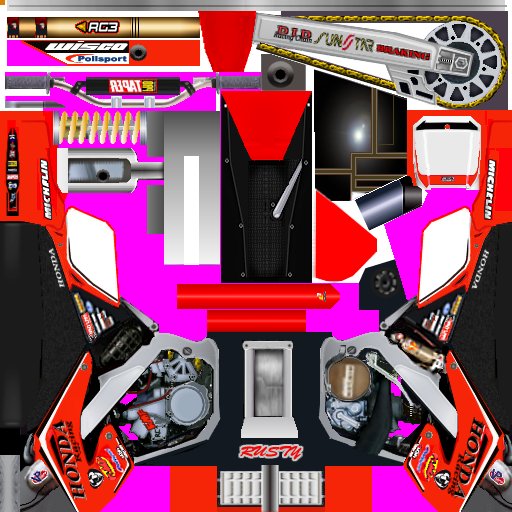 MXRusty (Feb 29, 2004)
OK, first of all thanx for all the comments from various peeps about me bikes etc.. :) , just to clear things up this bike is from blackfoot online, it is an almost exact replica of huffmans and roy's bike, i couldnt get exactly right but i have done a custom frame. the handle bars and cover are different so I'm sorry for that. other than that the bike is perfecto and runs sweet and true in the game. Have fun with it all :) BTW this bike is for the RC KICKS ASS dude lol..
Download for Motocross Madness 2 — or — Report broken link
Comments are being restored!
Want to help? Send coffee to tk_madmac