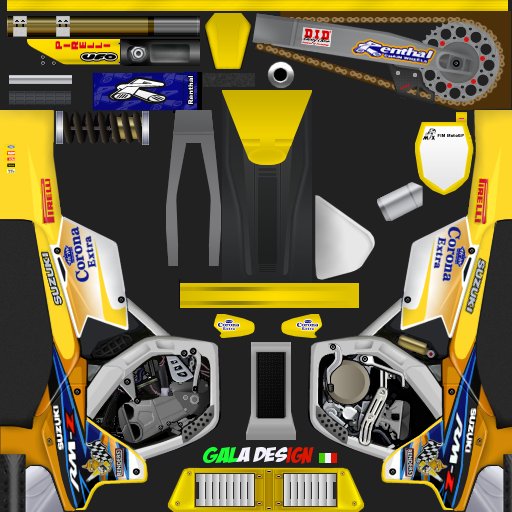 the_GALA (Jun 10, 2004)
HI all...this skin have a new tecnology!... i don't have use te pink colour 4 the transparencies but a apha channel!! more quality ,more fast and easy if u want convert this skin 4 another model...a very good idea.....
byeeeeeee

thanks to tk_disturbed

Download and Enjoy.. (this skin now is 4 the rm125 model)

byeeeee.....

Download for Motocross Madness 2 — or — Report broken link
Comments are being restored!
Want to help? Send coffee to tk_madmac