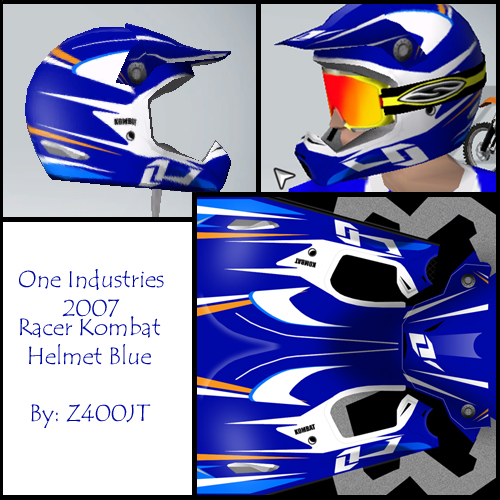 z400jt (Nov 10, 2006)
Threw this together the last few days, hand drew everything, but thanks to ib80, I used his helmet as a guide to get everything placed right. This is the first helmet of the 2007 One Helmets line that I plan on doing. Comments are appreciated.
Download for Motocross Madness 2 — or — Report broken link
Comments are being restored!
Want to help? Send coffee to tk_madmac