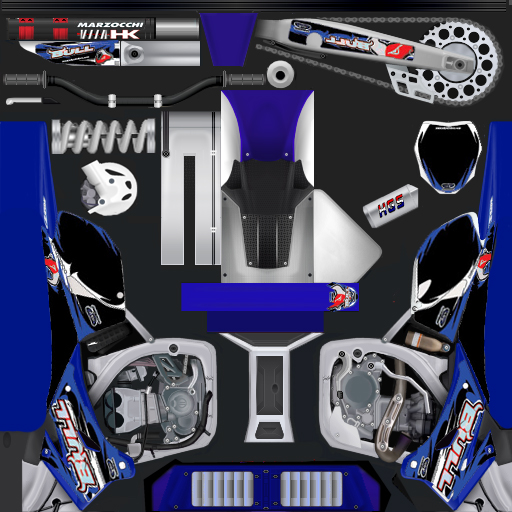 vdpannemx (Jul 20, 2006)
hi,

here is the new yamaha (2007) with bull stickers the bike is the same as the 2006 so i think i upload it as 2007( end i change som things)

*with marzocchi Hk supensension
* the new decals of why stickers
* sxs parts (red)

thanks to the_gala for the base!

download end enjoy!.
Download for Motocross Madness 2 — or — Report broken link
Comments are being restored!
Want to help? Send coffee to tk_madmac