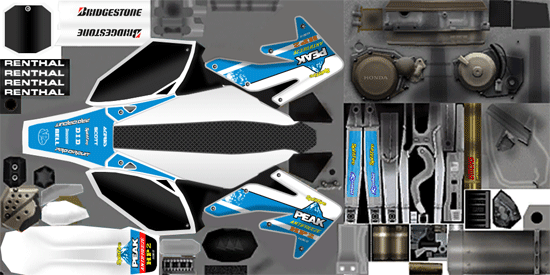 SOCAL_651 (Aug 04, 2006)
I started on these this morning, I am going to up a lot of skins since I can't ride right now lol. Umm someone said they wanted this bike a long ass time ago but I forget who...well here ya go. The RMZ450 exhaust DXG is in the zip so if you dont want a gay looking pipe guard on it you can replace it. Review and enjoy!
Download for Motocross Madness 2 — or — Report broken link
Comments are being restored!
Want to help? Send coffee to tk_madmac