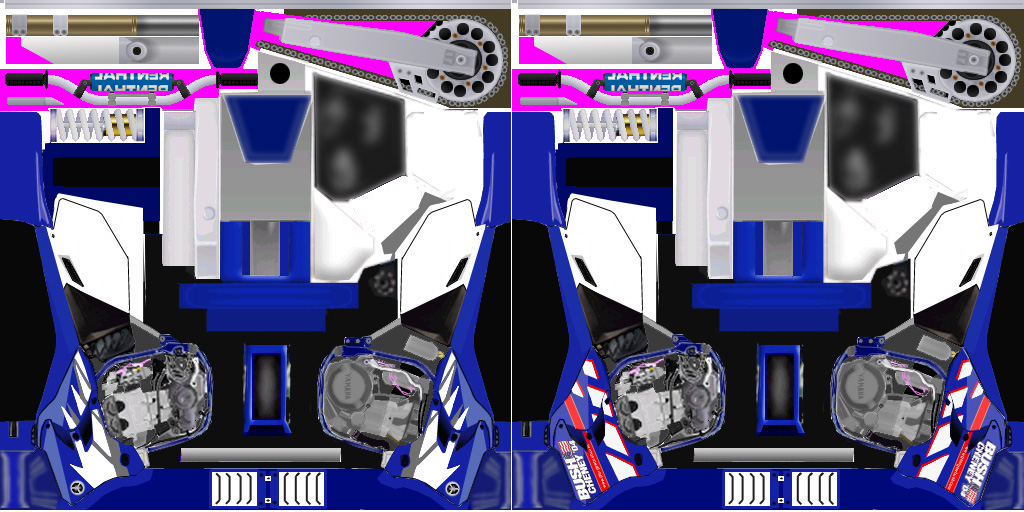 Mx333 (Nov 11, 2004)
Well, i made my own engine on this, my own frame plastics graphics etc. I used VMX gravitys bars and front forks from his 04 CRF250 base on this bike and i used tff thormxs center bottom thing a ma jig on the bottom of the frame, fender and rear shock spring layout and the crap in the middle of the skin thats white and stuff. The graphics are stock on one bike, and BUSH CHENEY 04' graphics on the other, which is like a semi-replica of the same ones that were on ryan dudeks yz250F at the GLEN. sooo have fun with this bangin bars with ur friends in support of ur re elected president George W. Bush. Hes a baller.
Download for Motocross Madness 2 — or — Report broken link
Comments are being restored!
Want to help? Send coffee to tk_madmac