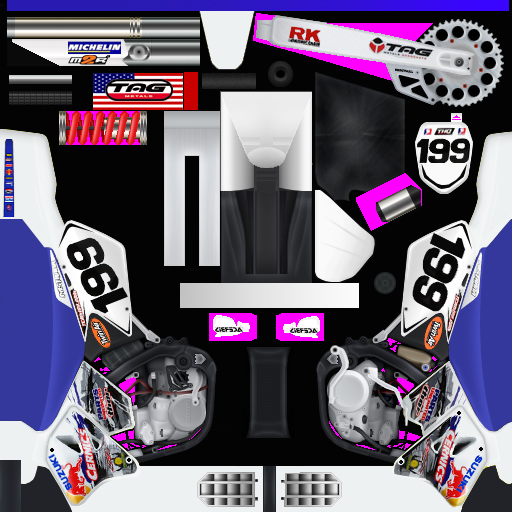 Moto-x_Pat (Jan 08, 2005)
I know that this is like the 4th one, but on Racer X today, they showed Travis' new bike and the way it will look at A1. They changed it from yellow to all white with blue rims. I thought it looked awesome.

Thanks to VMX_GravityX2 for the base and thanks to the_Gala for the rear fender sticker and the hanguards.

Enjoy.
Download for Motocross Madness 2 — or — Report broken link
Comments are being restored!
Want to help? Send coffee to tk_madmac