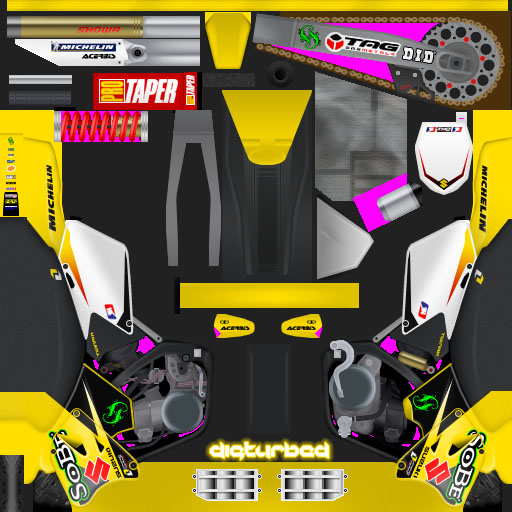 tk_disturbed (Dec 25, 2003)
Well here it is the 2003 Sobe Suzuki.. Alot of work went into it, and i would like to thank R. Goodwin for the pictures of the bike. The Sobe Suzuki is made for the Suzuki RM model made by tk_rocket (you can get it at www.TwistedDirt.com or maybe soon on www.McmFactory.com) Hope you'll enjoy this one as much as i do. Please let me know what u think...
Download for Motocross Madness 2 — or — Report broken link
Comments are being restored!
Want to help? Send coffee to tk_madmac