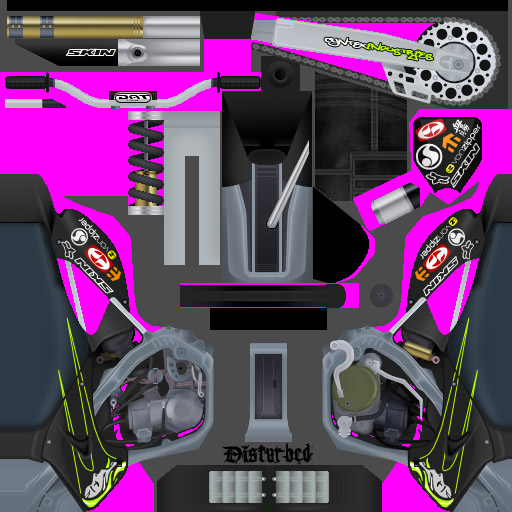 tk_disturbed (Dec 25, 2003)
This used to be my personnel ride as well a long long time ago.. Anyway, here its is ready for downloading. Its made for the McM2 Honda model so you'll need the BikeSwitcher (get that at www.TwistedDirt.com). Download and enjoy!
Download for Motocross Madness 2 — or — Report broken link
Comments are being restored!
Want to help? Send coffee to tk_madmac