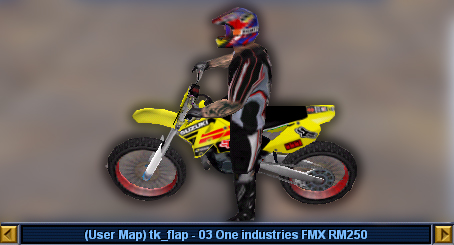 tk_flap (Jan 04, 2004)
this is a replica of Fredrik Hedman's 03 RM 250. Everything made by me, except the rear fender cutouts wich i borrowed from my friend john, tk_disturbed (thanks). I made this pretty quick on a request from "Classified". Have fun.
Download for Motocross Madness 2 — or — Report broken link
Comments are being restored!
Want to help? Send coffee to tk_madmac