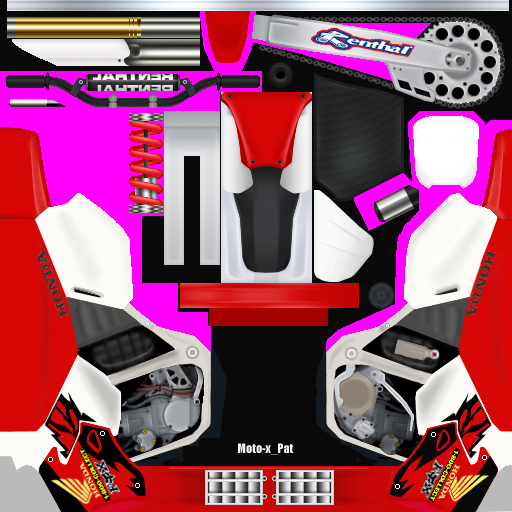 Moto-x_Pat (Dec 31, 2004)
This is the Factory Honda team from 1995 when Jeremy McGrath, Doug Henry and Steve Lamson rode for them. I have always thought that those were the trickest looking bikes, so I made a skin that's pretty close to what they looked like.

I took VMX_GravityX2's '05 Honda base and made an old school Honda template over it. All of the other parts are his, like the engine, shock, etc. The parts that I made include the base for the 95 Honda and the graphics and shadows.

This is a pack of skins and includes McGrath, Henry, and Lamson's bikes with their correct numbers.

Have fun riding bikes that are 10 years old haha.
Download for Motocross Madness 2 — or — Report broken link
Comments are being restored!
Want to help? Send coffee to tk_madmac