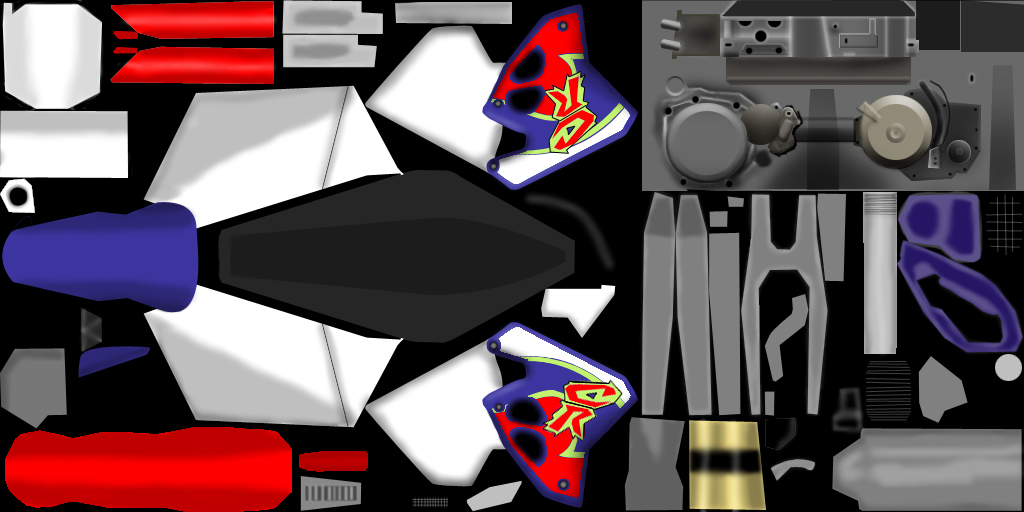 element_101 (Sep 12, 2007)
for RMZ250!!!

This is my first skin done from scratch, no template. This is a PSD file, so it can be used as a temp, or as an actual skin. An EASY way to put it in mva without multiex is to use sick tricks unleashed, put the file in for the RMZ250 plastics, then save as you exit. it works.

it's not perfect, and the shading is a little spotty. Thanks to tk_flap for the engine, because i'm not good enough to do engines.
Download for Motocross Madness 2 — or — Report broken link
Comments are being restored!
Want to help? Send coffee to tk_madmac