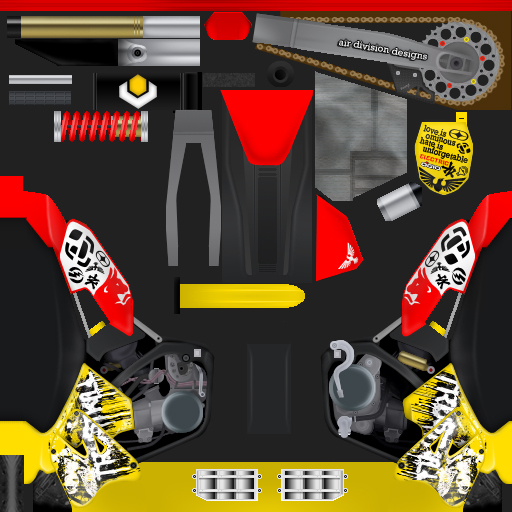 VMX_D-Dub (Nov 12, 2005)
I'm uploading this by request from dbr_r1ch1mpulse and mathow (and i'm sure many others). I've had this bike sitting on my HD for awhile now and since I already released the CR I thought i'd do the same for the RM hehe. I like the look and color sceme on this bike and hope everyone else does too. It's for the TD_RM125 model. Please download and REVIEW !


Thanks Again, Danny

PS: Who knows maybe i'll make a KTM, KX and YZ too ; )
Download for Motocross Madness 2 — or — Report broken link
Comments are being restored!
Want to help? Send coffee to tk_madmac