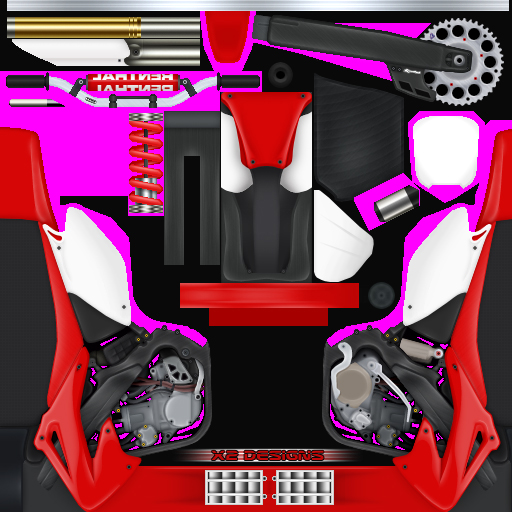 VMX_GravityX2 (Oct 13, 2004)
Well here is my Honda template. It's in .psd format with 4 layers. Tank shadows, highlights, seat, and back fender. They're the main parts. Use it, or don't. Just give me credit that's all I want.
Yes, I left the chain out for a reason. Enjoy.
Download for Motocross Madness 2 — or — Report broken link
Comments are being restored!
Want to help? Send coffee to tk_madmac