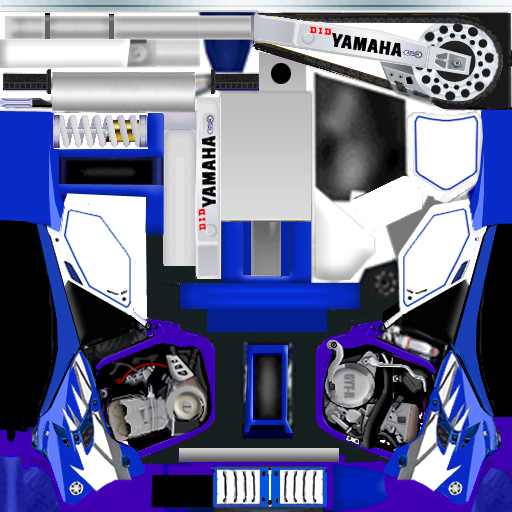 tff_thormx (Nov 03, 2004)
...Ask and yee shall receave.... ...no that doesn't mean people start buggin me on msn to make u stuff, cuase i probably wont to be honest. for those of u who allready do it probably aint gonna happen. i make stuff for the people i talk to know allready and are cool with and know me.. and a big reosen i can't make allot of u guys things, is I have a life out side MCM2!!!! i hang out with my freinds. i go to college from 6:AM to 3pm i have tons of homework and have tests like everyday. plus i do the one thing that even gets me playing this game ride my Dirt Bike!! ....now that u all know why i can't take the time to do things allways u know why! anyway back to the bike this is the same bike i made and just uploaded, except it has factory GYTR graphics im tierd but these were super easy to throw on. so i did anyway i hope u like it if u don't dont d/l it or trash it what ever. enjoy.... thanks to disturbed for the swing arm/rear brake and someone for the frame. and frenchies stay away from this skin as well u who are ripping all the stuff.
later thor.
Download for Motocross Madness 2 — or — Report broken link
Comments are being restored!
Want to help? Send coffee to tk_madmac