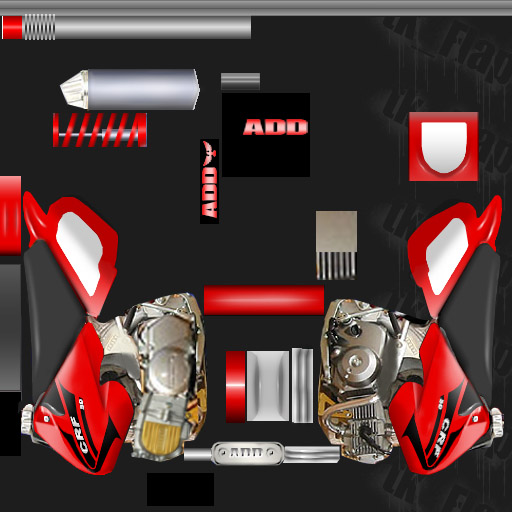 tk_flap (Jul 13, 2004)
Heres a pretty stock 2005 CRF 50 skin, for the BBR XR 50 model made by twisted dirt. NOTE that you are required to have Bike Switcher installed and set on that model for this skin to work properly. I see no sense in using parts from this skin now, as i am realesing a PSD template for you all within a few days. Have fun and leave your coments // Martin.
Download for Motocross Madness 2 — or — Report broken link
Comments are being restored!
Want to help? Send coffee to tk_madmac