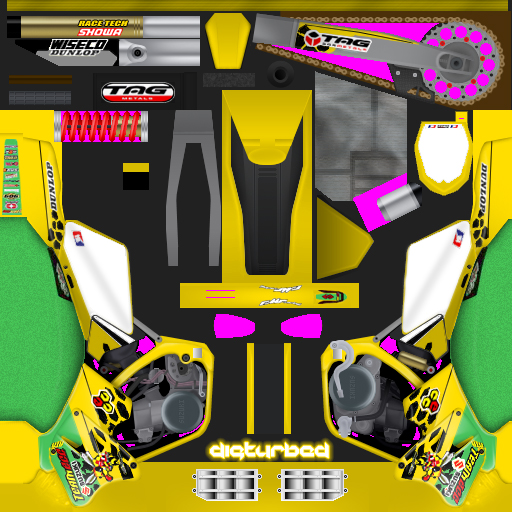 tw0_f0ur_ (Jun 07, 2004)
Hey guys, I should of made this bike with the white plates with the 125 I made, sorry about that. Credit to Disturbed with all the help for the template and tweaked for logo's.
Download for Motocross Madness 2 — or — Report broken link
Comments are being restored!
Want to help? Send coffee to tk_madmac