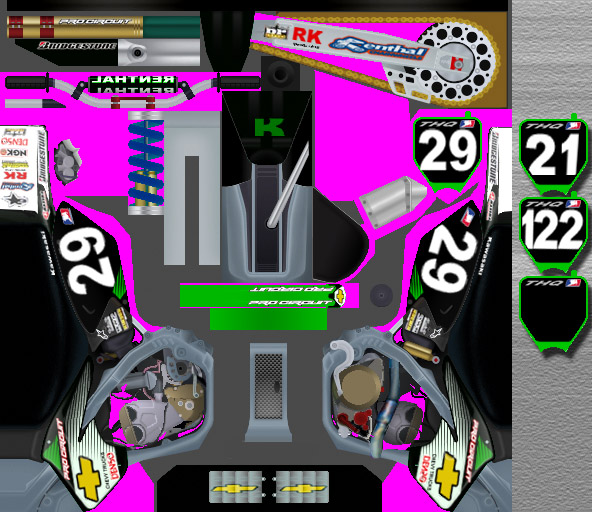 MX45 (Jan 15, 2004)
I already had everything done but the 4 stroke motor and slight mods to the plastics to make it kxf style, so why not make some factory PC 4 strokes.

Thanks again to ttf_thormx for the rear fender and air box decals. Not sure who made the motor, but thanks.

4 skins- the PC west riders, and one w/o numbers.

For use with the honda bike model. Trust me, it looks better and fits better than on the stock yz.
Download for Motocross Madness 2 — or — Report broken link
Comments are being restored!
Want to help? Send coffee to tk_madmac