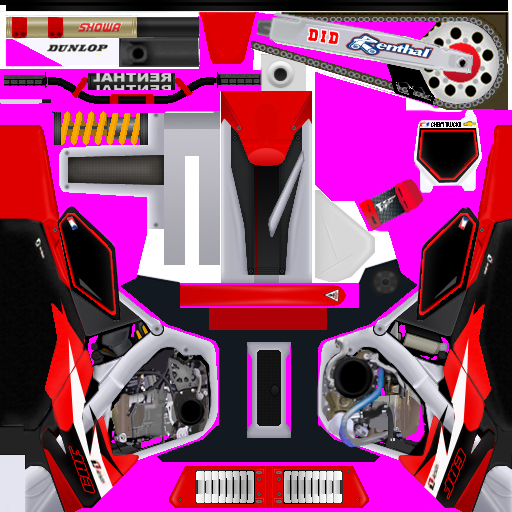 _MX138_ (Jun 09, 2004)
READ BEFORE MAKING COMMENTS.

I cant call this MY skin. I feel like a noob even uploading it. I originally made this for Cali, and had no intentions for uploading it. But i really liked the way it turned out, and i took the numbers off and am uploading it anyway.

Credit: I painted the graphics, seat and shrouds.
I painted over VMX_Gravity's CRF Skin.
And took parts from thromx's RC skin.
Sorry if anyone is upset about this, But like i said i didnt have intentions of uploading it.

Download for Motocross Madness 2 — or — Report broken link
Comments are being restored!
Want to help? Send coffee to tk_madmac