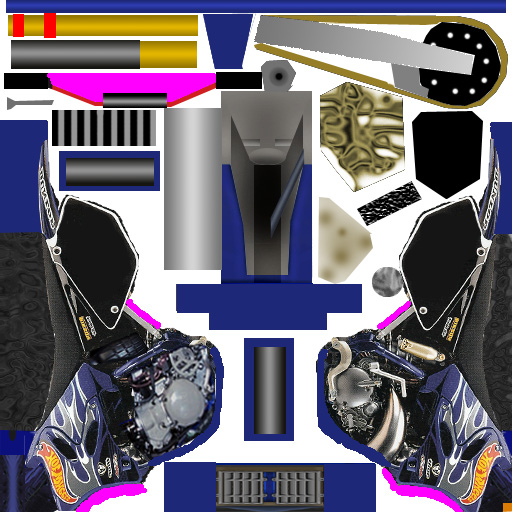 mxer113 (May 04, 2004)
This bike is a pretty cool bike that i threw together today. I think it looks really good.

P.S. if there is any blurryness on the pic on here their is not on the game trust me it looks cool.

Hey everyone tell me how this bike looks after your dounload it.
Download for Motocross Madness 2 — or — Report broken link
Comments are being restored!
Want to help? Send coffee to tk_madmac