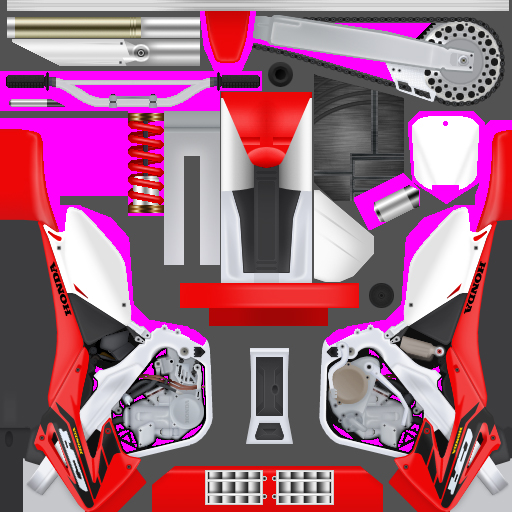 ftm_adobewarrior (Jan 23, 2004)
04' Honda CR250R for the TD_MR3Honda model. I give credit to tk_disturbed for his 01'Honda CR250. I used his skin to make mine. all i did was change the fork, shroud graphic and the rear #plate. This skin was a royal pain because of the rear fender merging with the #plate, it has a little crease in it but you don't notice it when you're riding. No pink what so ever. (unless you have a REALLY cruddy graphics card). Happy Trails.
Download for Motocross Madness 2 — or — Report broken link
Comments are being restored!
Want to help? Send coffee to tk_madmac