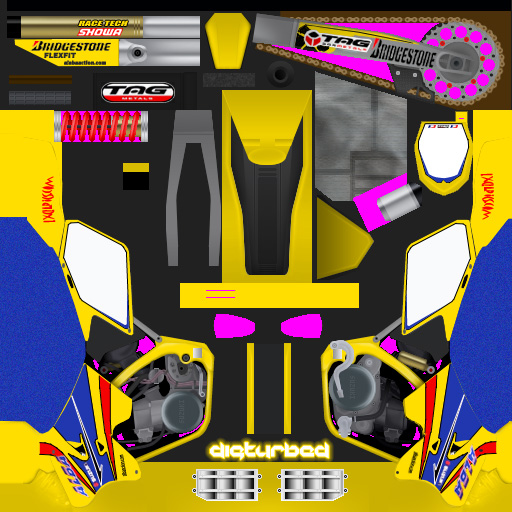 VRT_Evo_VIII (Jun 13, 2004)
Well made this one by request, my first kinda attemp at a bike. The guys that did the real work are tweeked for the base and two_four, cause i used his ecc bike and he also did the shadows and did that fancy alpha layer to it so theres no pink in it. For the td_rm125 model. I gotta question for everyone. When ya use the rm model does it handle like crap ingame, cause mine does and i was wonderin if anyone elses does the same thing.
Download for Motocross Madness 2 — or — Report broken link
Comments are being restored!
Want to help? Send coffee to tk_madmac