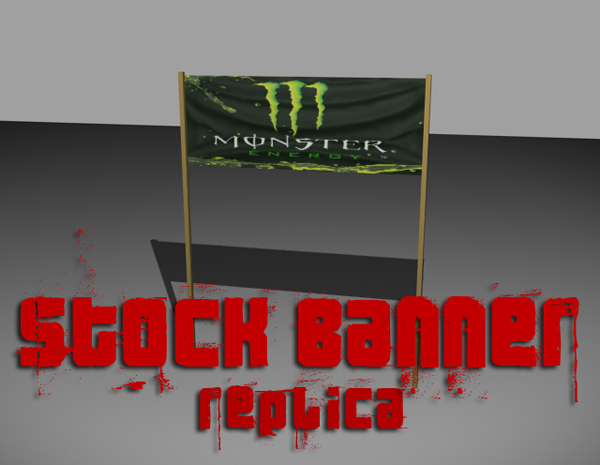 na (Sep 18, 2005)
This was requested a while back in the forums here at MCM Factory. This is an EXACT replica (size-wise) of the stock banners. But you can reskin this one to say whatever you want to. I have included a PSD file to make things easier. Pretty easy to understand. I've remapped it so that the top 1/2 of the skin in the sign and the bottom 1/2 is the poles.

Hope that it helps out those of you who have wanted to add more signs that matched the stock ones. This is the same exact mesh as the stock ones so you shouldn't have any problem adding as many of these as you like, just like the stock ones.

Enjoy!
Download for Motocross Madness 2 — or — Report broken link
Comments are being restored!
Want to help? Send coffee to tk_madmac