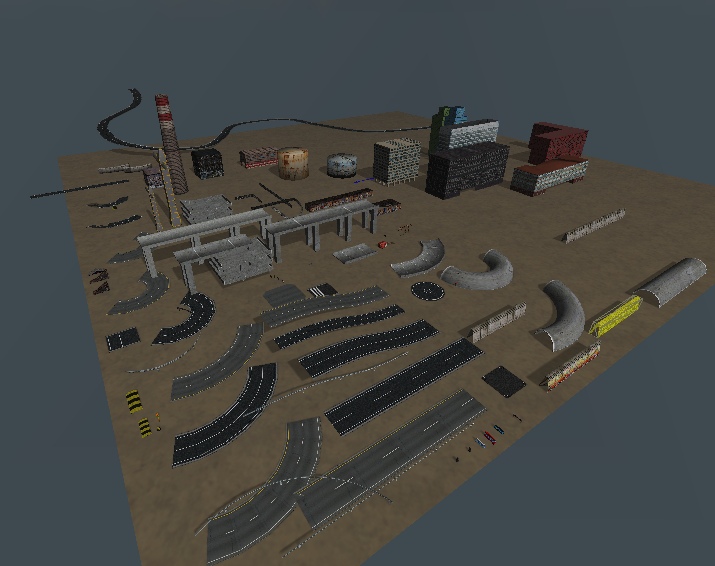 albertsx65 (Dec 04, 2008)
first of all thx to all make and gave me programs and plugin to make it possible , second there are 93 elements here separated per category if i can say that , i placed them all in a single track , shadowed them for test and it dont lags so dont be scared to use them except for the scaffolding long and the pickup veichle ( they are the stock prize pickup just removed the odd base and scaled down a bit). how to install i suppose you know , but dont extract directly in data folder cuz every rar contain the respective modellib lines and some pco file for some objects, somove them manually into the respective folders. P.S. if you dont know how to use dont dload , and remember always to backup your model.lib.
Download for Motocross Madness 2 — or — Report broken link
Comments are being restored!
Want to help? Send coffee to tk_madmac