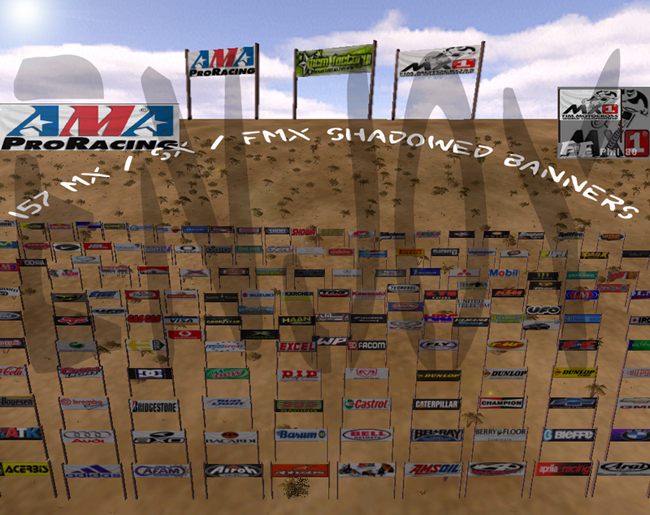 BPh_Designs (FnF_Phil_80) (Oct 24, 2005)
Well, here is my whole banners collection.
Thanks to Twisted Dirt for the base and Paul (ElDiablo) for the shadow.
I hope you'll enjoy the pack.
Don't forget you can adjust the height of the banners in Dillo !
PM me if you want a banner with your prefered brand or logo on.
Download for Motocross Madness 2 — or — Report broken link
Comments are being restored!
Want to help? Send coffee to tk_madmac