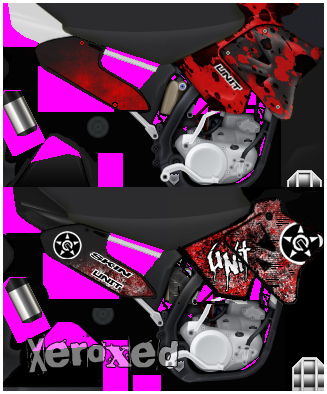 Xeroxed (Jan 06, 2005)
First off i would like to give a big thanks to Messiah & VMX_GravityX2 , as i used parts off of their RM bases. I completely did the graphics myself. I hope you guys like them as much as i do. Enjoy !
Download for Motocross Madness 2 — or — Report broken link
Comments are being restored!
Want to help? Send coffee to tk_madmac